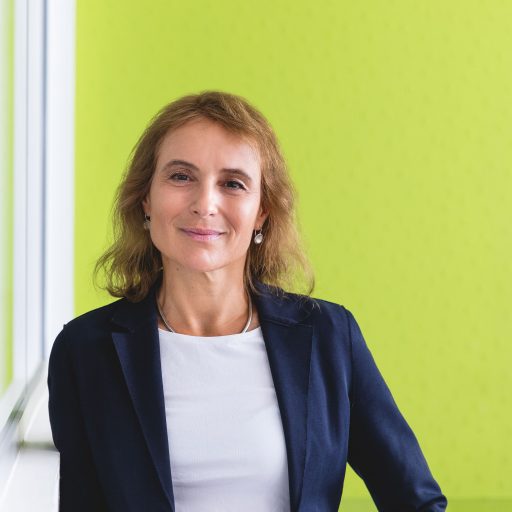 Consultant neurologist

Dr. Martina Müngersdorf studied medicine at the University of Düsseldorf and Freie Universität Berlin. She graduated in 1992 (Staatsexamen) in Berlin.


Specialty training in neurology at the Freie Universität Berlin, Universitätsklinikum Carl-Gustav-Carus Dresden and at the Universitätsklinikum Benjamin Franklin Berlin. 1999 Completion of doctoral studies (Dr. med.) at the neurology department of Charité, Humboldt-Universität Berlin.


Mitglied der Deutschen Gesellschaft für Neurologie, der Deutschen Gesellschaft für Klinische Neurophysiologie. (EMG Zertifikat), der Deutschen Parkinson-Gesellschaft, der Movement Disorder Society, des Arbeitskreis Botulinum-Toxin.


Head of Arbeitskreis Elektromyographie in Neurologic Diagnostics. Participation in a nationwide project for quality assurance in the treatment of patients with Parkinson's disease. Organiser of a variety of training courses and speaker in numerous master classes and courses for the treatment of Parkinson's disease, restless legs syndrome and botulinum toxin therapy.


Main areas: Electrophysiology, neuromuscular diseases, botulinum toxin treatment of dystonia and spasticity, diagnosis and therapy of Parkinson's disease.


Member of Ärztekammer Berlin. Registered panel doctor with the Kassenärztliche Vereinigung Berlin.