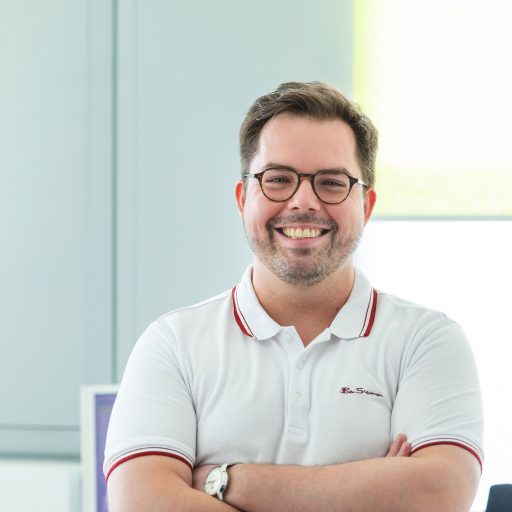 Consultant neurologist
Medical training at Charité medical school Berlin. Neurology specialist training at the Neurologisches Zentrum für Bewegungsstörungen und Diagnostik , the neurology department of Kantonsspitals St. Gallen, Switzerland, the Psychiatry department of Alexianer Klinikum Hedwigshöhe in Berlin-Köpenick and the Neurologische Rehabilitationskliniken Beelitz-Heilstätten. Dr. Deligas continued to work in Beelitz-Heilstätten as a consultant neurologist in the neurological early rehabilitation unit. He was in charge of the intermediate care unit and neurovascular ultrasound imaging, and was involved in clinical neurophysiology and fiberoptic endoscopic evaluation of swallowing (FEES) tests on a regular basis.
Early on in his specialty training, Dr. Deligas deepened his knowledge in the area of neuroimmunology while running the outpatient clinic in St. Gallen. Neuroimmunological diseases, and multiple sclerosis in particular, remain one of his main focuses in this practice. In addition, he complements in the doctor's team in the whole spectrum of neurological diagnostics.
Doctoral studies (Dr. med.) at the medical faculty of the University of Bern and various publications in scientific journals on the risk assessment of epileptic seizures after stroke.
Member of Deutsche Gesellschaft für Neurologie, Berliner Gesellschaft für Psychiatrie und Neurologie, Studienstiftung des Deutschen Volkes and Ärztekammer Berlin.